Opgenomen in de Rock and Roll Hall of Fame
Welke artiesten en groepen zijn opgenomen in de Rock and Roll Hall of Fame?
De Rock and Roll Hall of Fame is een museum in Cleveland dat zch wijdt aan de popmuziek.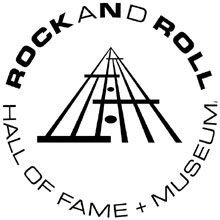 Een van de initiatieven is om jaarlijks muzikanten en groepen op te nemen in de Rock and Roll Hall of Fame als eerbetoon voor de bijdrage die de betreffende artiesten hebben geleverd aan de popmuziek. Vanzelfsprekend levert de lijst discussie op. Onderstaand vind je het overzicht van de zangeressen, zangers, muzikanten en groepen die zijn opgenomen in de Rock and Roll of Fame.
– Artiesten Opgenomen van 1990 tot 1999
Opgenomen in Rock and Roll The Hall of Fame in 2014

PETER GABRIEL (1950) | Engelse singer songwriter en activist, voormalige frontman van Genesis (1967-1975) waarmee hij in 2010 al was opgenomen in de Hall of Fame.
HALL & OATES (1970-heden) | Daryl Hall, John Oates | Amerikaans Blue-Eyed Soul en Rock duo
KISS (1973-heden) | Peter Criss, Ace Frehley, Gene Simmons, Paul Stanley | Amerikaanse Hard Rock band
NIRVANA (1987-1994) | Curt Cobain, Davd Grohl, Krist Novoselic | Amerikaanse Grunge band uit Seattle
LINDA RONSTADT (1946) | Amerikaanse Country- en popzangeres
CAT STEVENS (1948) | Yusuf Islam | Britse singer songwriter, treedt na zijn bekering tot de Islam in 1977 op onder de naam Yusuf (Islam). Zijn echte naam is Steven Demetre Georgiou en hij is van Grieks-Cypriotsche afkomst.
Opgenomen in Rock and Roll The Hall of Fame in 2013
HEART (1973-heden) | Michael DeRosier, Roger Fisher, Steve Fossen, Howard Leese, Ann Wilson, Nancy Wilson | Amerikaanse rockgroep
ALBERT KING (1923-1992) | Blues gitarist en -zanger
RANDY NEWMAN (1943) | Amerikaanse Singer Songwriter
PUBLIC ENEMY (1982-heden) | William "Flavor Fav" Drayton, Richard "Professor Griff" Griffin, Norman "Terminator X" Lee Rogers, Charlton "Chuck D" Ridenhour | Hip hop Act
RUSH (1968-heden) | Geddy Lee, Alex Lifeson, Neil Peart | Canadese rockband |
DONNA SUMMER (1948-2012) | Queen of Disco | Disco- en soulzangeres
Opgenomen in Rock and Roll The Hall of Fame in 2013
BEASTY BOYS |  Michael "Mike D" Diamond, Adam "Ad-Rock" Horovitz, Adam "MCA" Yauch)
THE BLUE CAPS | Tommy Facenda, Cliff Gallup, Dickie Harrell, Bobby Jones, Johnny Meeks, Jack Neal, Paul Peek, Willie Williams |  Begeleidingsband van Gene Vincent
THE COMETS (1952-heden) | Joey Ambrose, Franny Beecher, Danny Cedrone, Johnny Grande, Ralph Jones, Marshall Lytle, Rudy Pompll, Al Rex, Dick Richards, Billy Williamson | Amerikaanse begeleidingsband van Rock 'n' Roll legende Bill Haley
THE CRICKETS (1957-heden) | Jerry Allison, Sonny Curtis, Joe B. Mauldin, Niki Sullivan | Amerikaanse begeleidingsband van Buddy Holly
DONOVAN (1946) | Donovan Philips Leitch | Schotse folkzanger en liedjesmaker
THE FAMOUS FLAMES (1953-1968) | Bobby Bennett, Bobby Byrd, Lloyd Stallworth, John Terry | Legendarische Amerikaanse begeleidingsgroep van soulzanger James Brown
GUNS N' ROSES (1985-heden) | Steven Adler, Duff McKagan, Dzzy Reed, Axl Rose, Slash, Matt Sorum, Izzy Stradlin | Amerikaanse Hard-Rock band
THE MIDNIGHTERS | Henry Booth, Cal Green, Arthur Porter, Lawson Smith, Charles Sutton, Norman Thrasher, Sonny Woods | Amerikaanse begeleidingsgroep van soulzanger Hank Ballard die zelf al in 1990 was opgenomen in de Hall of Fame
THE MIRACLES (1955-1978/1980-1983/1993-2011) | Bobby Rogers, Claudette Rogers, Pete Moore, Marv Tarplin, Ronald White | Amerikaanse begeleidingsgroep van soulzanger Smokey Robinson
LAURA NYRO (1947-1997) | Laura Nigro | Amerikaanse singer songwriter
RED HOT CHILI PEPPERS (1983-heden) | Flea, John Frusciante, Jack Irons, Anthony Kiedis, Josh Klinghoffer, Cliff Martinez, Hillel Slovak, Chad Smith | Amerikaanse funk-rock groep
SMALL FACES (1965-1969/1975-1978) FACES (1969-1975/2009-heden) | Kenney Jones, Ronny Laine, Steve Marriott, Ian McLagan, Rod Stewart, Ronnie Wood | Engelse rock groep
Opgenomen in Rock and Roll The Hall of Fame in 2012
ALICE COOPER (1948) | Vincent Damon Furnier, ook opgenomen zijn bandleden Michael Bruce, Glen Buxton, Dennis Dunaway, Neal Smith | Amerikaanse rock-act
NEIL DIAMOND (1941) | Amerikaanse singer songwriter
DR. JOHN (1940) | Malcolm John Rebennack | Amerikaanse singer songwriter, pianist en gitarist, actief in blues, funk, jazz, soul en rockmuziek
DARLENE LOVE (1941) | Amerikaanse soul en jazz-zangeres
TOM WAITS (1949) | Amerikaanse singer songwriter, actief in blues, experimentele folk en rock muziek
Opgenomen in Rock and Roll The Hall of Fame in 2010
ABBA (1972-1982) | Benny Andersson, Agnetha Fältskog, Anni-Frid Lyngstad, Björn Ulvaeus | Zweedse popgroep
GENESIS (1967-1998/2006-heden) | Tony Banks, Phil Collins, Peter Gabriel, Steve Hackett, Mike Rutherford | Engelse rockgroep
JIMMY CLIFF (1948) | Jamaicaanse reggaezanger
THE HOLLIES (1962-heden) | Bernie Calvert, Allan Clarke, Bobby Elliott, Eddie Haydock, Tony Hicks, Graham Nash, Terry Sylvester | Britse popgroep
THE STOOGES (1967-1974/2003-heden) | Dave Alexander, Ron Asheton, Scott Asheton, Iggy Pop, James Williamson | Amerikaanse Garage rock band, ook op getreden als Iggy Pop and the Stooges
Opgenomen in Rock and Roll The Hall of Fame in 2009
JEFF BECK (1944) | Engelse rock gitarist
LITTLE ANTHONY AND THE IMPERIALS (1958-heden) | Clarence Collins, Anthony Gourdine, Tracy Lord, Glouster "Nat" Rogers, Sammy Strain, Ernest Wright Jr. | Amerikaanse doo-wop en soul groep
METALLICA (1981-heden) | Cliff Burton, Kirk Hammett, James Hetfield, Robert Trujilo, Lars Ulrich | Amerkaanse heavy metal band
RUN-D.M.C. (1981-heden) | Darryl "D.M.C." McDaniels, Jason "Jam-Master Jay" Mizell, Joseph "DJ Run" Simmons | Amerikaanse Hip hop groep
BOBBY WOMACK (1944-2014) | Amerikaanse soulzanger en liedjesmaker
Opgenomen in Rock and Roll The Hall of Fame in 2008
THE DAVE CLARK FIVE (1958-1970) | Dave Clark, Lenny Davidson, Rick Huxley, Denis Paton, Mike Smith | Engelse popgroep
LEONARD COHEN (1934) | Canadese singer songwriter
MADONNA (1958) | Madonna Louise Ciccone | Amerikaanse popzangeres
JOHN MELLENCAMP (1951) | Amerikaanse singer songwriter
THE VENTURES (1958-heden) | Bob Bogle, Nokie Edwards, Gerry McGee, Mel Taylor, Don Wilson | Amerikaanse instrumentale surfrock band
Opgenomen in 2007
GRANDMASTER FLASH AND THE FURIOUS FIVE (1978-1982/1987-1988) | Cowboy, Grandmaster Flash, Kidd Creole, Melle Mel, Rahiem, Scorpio | Amerikaanse Hip hop en funk band
R.E.M. (1980-2011) | Bill Berry, Peter Buck, Mike Mills, Michael Stipe | Amerkaanse rock groep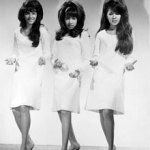 THE RONETTES (1959-1966) | Estelle Bennett, Ronnie Spector, Nedra Talley | Amerikaanse pop- en soulgroep
PATTI SMITH (1946) | Amerikaanse new wave, rock zangeres en liedjesmaker
VAN HALEN (1972-heden) | Michael Anthony, Sammy Hagar, David Lee Roth, Alex Van Halen, Eddie Van Halen | Amerikaanse hard rock groep
Opgenomen in 2006
BLACK SABBATH (1968-2006/2011-heden) | Geezer Butler, Tommy Iommi, Ozzy Osbourne, Bill Ward | Engelse heavy metal groep
BLONDIE (1974-1982/1997-heden) | Clem Burke, Jimmy Destri, Nigel Harrison, Debbie Harry, Frank Infante, Chris Stein, Gary Valentine | Amerikaanse new wave groep
MILES DAVIS (1926-1991) | Amerikaanse jazz trompettist
LYNYRD SKYNYRD (1966-1977/1988-heden) | Bob Burns, Allan Collins, Steve Gaines, Ed King, Billy Powell, Artimus Pyle, Gary Rossington, Ronnie Van Zant, Leon Wilkeson | Amerikaanse Southern rock band
SEX PISTOLS (1975-1978) | Paul Cook, Steve Jones, John Lydon alias Johnny Rotten, Glen Matlock, Sid Vicious | Engelse punk groep. Ze waren niet blij met de opname in de Hall of Fame en weigerde aanwezig te zijn
Opgenomen in 2005
BUDDY GUY (1936) | George Guy | Amerikaanse blues gitarist en zanger
THE O'JAYS (1956-heden) | Eddie Levert, Bobby Massey, William Powell, Sammy Strain, Walter Williams | Amerikaanse soulgroep
PRETENDERS (1978-heden) | Martin Chambers, Pete Farndon, James Honeyman-Scott, Chrissie Hynde | Engelse new wave groep
PERCY SLEDGE (1940) | Amerikaanse soulzanger
U2 (1976-heden) | Bono, Adam Clayton, The Edge, Larry Mullen, Jr. | Ierse rock groep
Opgenomen in 2004
JACKSON BROWNE (1948) | Amerikaanse singer songwriters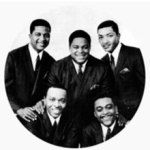 THE DELLS (1952-2012) | Verne Allison, Chuck Barksdale, Johnny Carter, Johnny Funches, Marvin Junior, and Michael McGill | Amerikaanse doo-wop en soul groep
GEORGE HARRISON (1943-2001) | Engelse gitarist en singer songwriters en lid van The Beatles
PRINCE (1958) | Prince Rogers Nelson | Amerikaanse multi instrumentalist en singer songwriter van funk, rock en soulmuziek
BOB SEGER (1945) | Amerikaanse singer songwriter, gitarist en pianist van rock muziek
TRAFFIC (1967-1969, 1970-1974, 1994) | Jim Capaldi, James Mason, Steve Winwood, Chris Wood | Britse rockgroep
ZZ TOP (1969-heden) | Frank Beard, Billy Gibbons, Dusty Hill | Amerikaanse bleus-rock groep
Opgenomen in 2003
AC/DC (1973-heden) | Brian Johnson, Phil Rudd, Bon Scott, Cliff Williams, Angus Young, Malcolm Young | Australische hard rock groep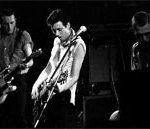 THE CLASH (1976-1986) | Terry Chimes, Topper Headon, Mick Jones, Paul Simonon, Joe Strummer | Engelse punk rock groep
ELVIS COSTELLO & THE ATTRACTIONS | Elvis Costello, Steve Nieve, Bruce Thomas, Peter Thomas | Engelse new wave groep
THE POLICE (1977-1986) | Steward Copeland, Sting, Andy Summers | Engelse rock groep
THE RIGHTGEOUS BROTHERS (1962-1971, 1974-1976, 1981-2003) | Bobby Hatfield, Bill Medley | Amerikaans pop en blue-eyed soul duo
Opgenomen in 2002
ISAAC HAYES (1942-2008) | Amerikaanse soul zanger, liedjesmaker en producer
BRENDA LEE (1944) | Amerikaanse zangeres
TOM PETTY AND THE HEARTBREAKERS (1976-heden) | Tom Petty, Ron Blair, Mike Campbell, Howie Epstein, Stan Lynch, Benmont Tench | Amerikaanse rockgroep
GENE PITNEY (1940-2006) | Amerikaanse rock and roll singer songwriter
RAMONES (1974-1996) | Dee Dee Ramone, Joey Ramone, Johnny Ramone, Marky Ramone, Tommy Ramone | Amerikaanse garage rock en punk band
TALKING HEADS (1975-1991) | David Byrne, Chris Frantz, Jerry Harrison, Tina Weymouth | Amerikaanse new wave groep
Opgenomen in 2001
AEROSMITH (1970-heden) | Tom Hamilton, Joey Kramer, Joe Perry, Steve Tyler, Brad Whitford | Amerikaanse hard rock groep
"KING" SOLOMON BURKE (1940-2010) | James Solomon McDonald | Amerikaanse soulzanger
THE FLAMINGOS (1953-heden) | Jake Carey, Zeke Carey, Johnny Carter, Tommy Hunt, Terry "Buzzy" Johnson, Sollie McElroy, Nate Nelson, Paul Wilson | Amerikaanse doo-wop en R&B groep
MICHAEL JACKSON (1958-2009) | Amerikaanse soul en pop singer songwriter
QUEEN (1970-heden) | John Deacon, Brian May, Freddie Mercury, Roger Taylor | Engelse rock groep
PAUL SIMON (1941) | Amerikaanse singer songwriter
STEELYE DAN (1972-1981/1993-heden) | Walter Becker, Donald Fagen | Amerikaanse jazz rock groep
RITCHIE VALENS (1941-1959) | Ricardo Steven Valenzuela | Amerikaanse rock and roll singer songwriter en gitarist
Opgenomen in 2000
ERIC CLAPTON (1945) | Engelse singer songwriter en gitarist
EARTH, WIND & FIRE (1971-heden) | Philip Bailey, Larry Dunn, Johnny Graham, Ralph Johnson, Al McKay, Fred White, Maurice White, Verdine White, Andrew Woolfolk | Amerikaanse funk en soul groep
THE LOVIN' SPOONFUL (1965-1969/1979/1991-heden) | Steve Boone, Joe Butler, John Sebastian, Zal Yanovsky | Amerikaanse rock groep
THE MOONGLOWS (1953-1958/1970-1972) | Prentiss Barnes, Harvey Fuqua, Peter Graves, Billy Johnson, Bobby Lester | Amerikaanse doo-wop en R&B groep
BONNIE RAITT (1948) | Amerikaanse singer songwriter en gitarist in de blues muziek
JAMES TAYLOR (1948) | Amerikaanse singer songwriter