Soul AlbumsHier je een overzicht van de soul albums volgens de redactie van Muzikale Ontdekkingen.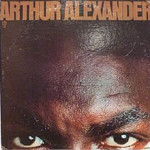 De indeling van de soul albums is op basis van de naam van de soulzanger, soulzangeres of soulgroep. Tussen de haakjes staat het oordeel van de redactie over het genoemde album. De lijst is een selectie van de beste soulalbums die de groep, zanger of zangeres in de loop van hun muziekcarrière gemaakt hebben.
Soul Albums Wat zijn de Beste Soulalbums?
Het onderstaande overzicht van beste soul albums is alfabetisch ingedeeld op naam van de soulzanger, soulzangeres, groep of muzikant. Links op de pagina verwijzen naar uitgebreide informatie van de betreffende soul albums.
---
advertentie
---
Nieuwe Soul Albums 2019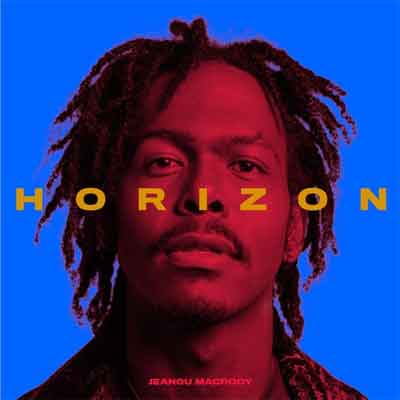 Jeangu Macrooy – Happiness
8 februari 2019 | soul, pop
---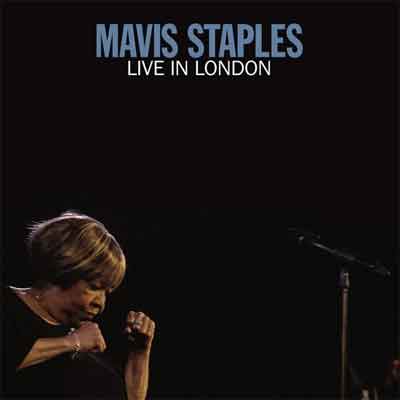 Mavis Staples – Live in London
8 februari 2019 | soul, live
2LP
---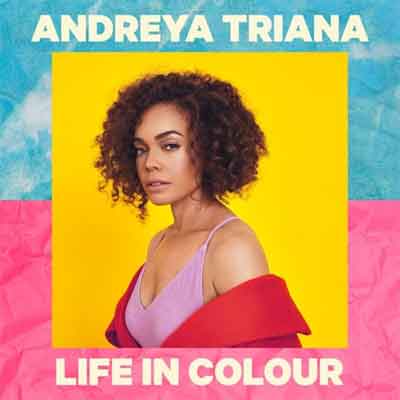 Andreya Triana – Life In Colour
8 februari 2019 | r&b, soul
---
Soul Albums Overzicht van Beste Soulalbums
William Bell – The Soul of a Bell (1967)
James Brown – Live at the Apollo(1963)
James Brown – The Payback (1973)
Terry Callier – What Color Is Love (1973)
James Carr – You Got My Mind Messed Up (1967)
The Chambers Brothers – The Times Has Come (1967)
Ray Charles – In Person (1960)
Sam Cooke – Night Beat (1963)
Roberta Flack – First Take (1969)
Aretha Franklin – I Never Loved a Man the Way I Love You (1967)
Aretha Franklin – Lady Soul (1968)
Aretha Franklin – Spirit in the Dark (1970)
Aretha Franklin – Young, Gifted and Black (1972)
Marvin Gaye – What's Going On (1971)
Al Green – Let's Stay Together (1972)
Isaac Hayes – Hot Buttered Soul (1969)
The Isley Brothers – 3+3 (1973)
Curtis Mayfield – Curtis (1970)
Curtis Mayfield – Super Fly (1972)
The O'Jays – Back Stabbers (1972)
Otis Redding – Otis Blue: Otis Redding Sings Soul (1965)
Otis Redding – The Otis Redding Dictionary of Soul (1966)
Otis Redding – In Person at the Whisky a Go Go (1968)
Diana Ross – Diana (1980)
Gil Scott-Heron & Brian Jackson – Winter in America (1974)
Dusty Springfield – Dusty in Memphis (1969)
Swamp Dogg – Total Destruction to Your Mind (1970)
Swamp Dogg – Rat On! (1971)
Bill Withers – Just As I Am (1971)
Bill Withers – Still Bill (1972)
Bobby Womack – The Facts of Life (1973)
Bobby Womack – The Bravest Man in the Universe (2012)
Stevie Wonder – Talking Book (1972)
Stevie Wonder – Innervisions (1973)
Stevie Wonder – Songs in the Key of Life (1976)
A TASTE OF HONEY
1980 | Twice As Sweet
ACE SPECTRUM
1974 | Inner Spectrum (+++)
1975 | Low Rent Rendezvous (++)
1976 | Just Like the Movies (+++)
Arthur ALEXANDER
1962 | You Better Move On (++++)
1972 | Arthur Alexander (++++)
1993 | Lonely Just Like Me (++++)
The BROTHERS JOHNSON
1976 | Look Out for #1 (++)
1977 | Right On Time (+++)
1978 | Blam! (+++)
1980 | Light Up the Night (++)
James BROWN
1961 | Night Train (+++)
1963 | Live at the Apollo (++++)
1967 | Cold Sweat (++++)
1968 | Live at the Apollo II (++++)
1969 | It's a Mother (+++)
1970 | Soul on Top (+++)
1970 | Sex Machine (++++)
1972 | There It Is (++++)
1972 | Get on the Good Foot (+++)
1973 | Black Cesar (++++)
1973 | The Payback (+++++)
1974 | Hell (++++)
Jonarthan BUTLER
1988 | More Than Friends (+++)
2005 | Jonathan (+++)
1972 | Occasional Rain (++++)
1973 | What Color Is Love (+++++)
1974 | I Can't Help Myself (++++)
1979 | Turn You to Love (+++)
2001 | Alive (++++)
2002 | Speak Your Peace (+++)
2005 | Lookin' Good (+++)
1967 | You Got My Mind Messed Up (+++++)
1968 | A Man Needs a Woman (++++)
The CHAMBERS BROTHERS
1967 | The Times Has Come (+++++)
1970 | Feelin' the Blues (++++)
The CHI-LITES
1971 | (For God's Sake) Give More Power to the People (++++)
1972 | A Lonely Man (++++)
COLD SPECKS
2014 | Neuroplasticity (+++)
Sam COOKE
1963 | Night Beat (+++++)
1964 | Soul Stirrers (++++)
The DELFONICS
1968 | La La Means I Love You (++++)
1969 | The Sound of Sexy Soul (+++)
1970 | The Delfonics (++++)
Aretha FRANKLIN
1964 | Unforgettable: A Tribute to Dinah Washington
1967 | I Never Loved a Man the Way I Love You
1968 | Lady Soul (+++++)
1968 | Aretha Now
1969 | Soul 69
1970 | Spirit in the Dark
1971 | Live at Filmore West
1972 | Young, Gifted and Black
Marvin GAYE
1971 | What's Going On (+++++)
1972 | Trouble Man (+++)
1973 | Let's Get It On (++++)
1978 | Here, My Dear (++++)
1981 | In Our Lifetime (+++)
1982 | Midnight Love (+++)
Marvin GAYE & Tammi TERRELL
1967 | United
Marvin GAYE & Kim WESTON
1966 | Take Two
Gloria GAYNOR
1976 | Never Can Say Goodbye
Al GREEN
1971 | Gets Next to You (++++)
1972 | Let's Stay Together (+++++)
1972 | I'm Still in Love with You (++++)
1973 | Call Me (+++++)
1975 | Al Green Is Love (+++)
Isaac HAYES
1969 | Hot Buttered Soul (+++++)
1970 | The Isaac Hayes Movement (++++)
1971 | Shaft (++++)
1995 | Branded (+++)
HEATWAVE
1977 | Central Heating (++++)
The HOLMES BROTHERS
1990 | In the Spirit (++++)
1992 | Jubilation (++++)
1993 | Soul Street (++++)
2001 | Speaking in Tongues (++++)
2004 | Simple Truth (++++)
The ISLEY BROTHERS
1969 | It's Our Thing (+++)
1972 | Brother, Brother, Brother (++++)
1973 | The Isleys Live (++++)
1973 | 3 + 3 (+++++)
1975 | The Heat Is On (++++)
Millie JACKSON
1974 | Caught Up (++++)
Quincy JONES
1989 | Back on the Block (+++)
Bettye LAVETTE
2007 | The Scene of the Crime (++++)
2015 | Worthy (++++)
Curtis MAYFIELD
1970 | Curtis (++++)
1971 | Roots (++++)
1971 | Curtis/Live (++++)
1972 | Super Fly (+++++)
1973 | Curtis in Chicago. Live (+++)
1977 | Short Eyes (+++)
The O'JAYS
1970 | The O'Jays in Philadelphia (++++)
1972 | Back Stabbers (+++++)
1973 | Ship Ahoy (++++)
1975 | Survival (++++)
1971 | Going East (+++)
1972 | 360 Degrees of Soul (+++)
Wilson PICKETT
1966 | The Wicked Pickett (++++)
1966 | The Exiting Wilson Pickett (++++)
1967 | The Sound of Wilson Pickett (++++)
1970 | In Philadelphia (++++)
Billy PRESTON
1976 | Billy
Otis REDDING
1965 | Otis Blue: Otis Redding Sings Soul (+++++)
1966 | Complete & Unbelievable: The Otis Redding Dictionary of Soul (+++++)
1968 | The Dock of the Bay (++++)
1968 | In Person at the Whisky a Go Go (+++++)
Otis REDDING & Carla THOMAS
1967 | King & Queen (++++)
Diana ROSS
1970 | Diana Ross (++++)
1977 | An Evening with Diana Ross (+++)
1980 | Diana (++++)
SAM & DAVE
1966 |  Hold On, I'm Comin' (++++)
1967 | Double Dynamite (+++)
1867 | Soul Men (++++)
Percy SLEDGE
1967 | The Percy Sledge Way (++++)
Dusty SPRINGFIELD
1969 | Dusty in Memphis (++++)
Mavis STAPLES
2007 | We'll Never Turn Back (++++)
The STAPLES SINGERS
1961 | Swing Low Sweet Chariot (++++)
1965 | Freedom Highway (++++)
The STYLISTICS
1971 | The Stylistics (++++)
1972 | Round 2 (++++)
1973 | Rockin' Roll Baby (+++)
The SUPREMES
1964 | Where Did Our Love Go (++++)
1966 | I Hear a Symphony (++++)
SWAMP DOGG
1970 | Total Destruction to Your Mind (+++++)
1971 | Rat On! (+++++)
1973 | Gag a Maggot (++++)
1981 | I'm Not Selling Out – I'm Buying In! (++++)
1982 | Swamp Dogg (++++)
2015 | The White Man Made Me Do It (++++)
Joe TEX
1966 | The New Boss (++++)
1968 | Live and Lively (++++)
1972 | From the Roots Came the Rapper (++++)
Barry WHITE
1973 | Stone Gon'
1974 | Can't Get Enough
1977 | Barry White Sings for Someone You Love
1994 | The Icon Is Love
1971 | Just As I Am (+++++)
1972 | Still Bill (+++++)
1973 | Live at Carnegie Hall (++++)
1977 | Menagerie (++++)
Bobby WOMACK
1969 | Fly Me to the Moon (++++)
1971 | Communication (+++)
1972 | Understanding (++++)
1973 | The Facts of Life (++++)
Stevie WONDER
1966 | Up-Tight (+++)
1971 | Where I'm Coning From (++++)
1972 | Music of My Mind (++++)
1972 | Talking Book (+++++)
1973 | Innervisions  (+++++)
1974 | Fulfillingness' First Finale (++++)
1976 | Songs in the Key of Life (+++++)

---
Bijpassende Muziek en Informatie